Airlock, a leading security innovation from Ergon Informatik AG, has been awarded the prestigious Avaloq Software Partner of the Year Award in 2023. The award recognizes the long-standing and successful collaboration between Airlock and Avaloq, a leading global provider of wealth management technologies and services for financial institutions.
Since 2017, Airlock and Avaloq have been working closely together to provide innovative security solutions for the banking sector. With the Airlock Gateway, Identity and Access Management (IAM) and two-factor authentication (2FA), they make an important contribution to secure banking. Together, the two companies already serve 60 customers worldwide.
Airlock offers comprehensive security solutions for the banking sector that meet the requirements of Payment Services Directive 2 (PSD2) and new technologies such as APIs, mobile banking, Self-Sovereign Identity (SSI) with identity wallets, container security and multi-cloud environments. Through the smooth cooperation on a technical and business level, the security provider was able to establish itself as a specialist for secure banking.
"We are very pleased about this award. It confirms our long-standing and excellent cooperation with Avaloq and underlines our profound understanding of the security needs in the banking sector," explains Roman Hugelshofer, Managing Director Application Security at Airlock. "We look forward to continuing this successful relationship in 2023. We would like to thank Avaloq for their appreciation and recognition in presenting us with this award."
"We are pleased to be able to recognise our close cooperation. The decision was easy due to the great cooperation in the last 12 months on several projects and the comprehensive support in day-to-day business. Airlock truly deserves this award," emphasises Andrea Dorta, Senior Partner Manager at Avaloq. " We would particularly like to highlight Ergon's strong track record in joint innovation and smooth delivery. We hope to continue the partnership as successfully over the coming years."
Fintech News – The Latest News in Financial Technology.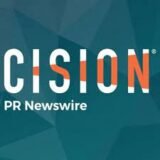 BusinessWire