Honour Capital Co-Founders Brian Slipka and Shea Huston announced the hiring Craig Ault as chief revenue officer and executive vice president.
"We are pleased to announce that we have added Craig to our team," said Slipka. "Initially as the chief revenue officer, Craig will be a member of our executive team and will have responsibility for all aspects of the sales and business development efforts at Honour Capital."
"Craig is a proven leader with many ideas for how he can help Honour Capital grow," said Huston. "In addition, he is drawn to our company's purpose and will be a great fit with our servant leadership culture."
"Positive culture in a company is critical and starts from the top," said Ault. "I will work to enhance a culture of teamwork and leveraging the team's diverse skillsets, experience, and perspectives to grow the business. I am excited to have the opportunity to help people find their path to a well-balanced life."
Ault comes to Honour Capital with over two decades of experience in capital finance. Early in his career, he worked at CSI Leasing, one of the premier IT lessors in the industry, where he worked to build a global sales effort and led the sales operation until the sale of the business. After the sale of CSI, he moved to the banking industry and helped to develop the leasing division for Wintrust Commercial Finance (division of Wintrust Bank). Most recently, Ault served as the national sales director for a San Francisco-based independent equipment leasing company, ATEL Capital Group, where he grew the company's originations.
Fintech News – The Latest News in Financial Technology.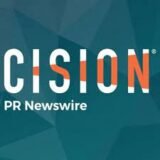 PRNewswire