Cornerstone Advisors, a leading management and technology consultancy for banks, credit unions, and fintech firms, announced that Anne Arvia, a highly lauded financial services industry leader, has joined the firm as principal strategic transformation and program management.
"Anne Arvia adds a unique level of executive experience to our firm," said Quintin Sykes, a partner at Cornerstone Advisors and head of its M&A and Enterprise Program Management Group. "She is a proven leader in the financial services industry and highly skilled in helping businesses shift to meet market needs. We couldn't be more excited to welcome someone of Anne's caliber and expertise to the Cornerstone team."
Before joining Cornerstone, Arvia was most recently with AAA, where she served as CEO and president of The Auto Club Trust and executive vice president of The Auto Club Group. She has also held leadership positions at USAA Bank, Nationwide Insurance, Nationwide Bank (a start-up digital bank) and Shore Bank. She was selected three times as one of US Banker's "25 Most Powerful Women in Banking" and has been named among Crain's Chicago Business' "100 Most Influential Women" and "Forty Under 40".
"With her strategic insights and strong technical knowledge, Anne's expertise is perfectly suited to our mission of helping banks and credit unions succeed at organizational and digital transformation," Sykes said. "We look forward to the value she can help us deliver to our clients across all our service offerings including transformation, strategy, risk, and mergers and acquisitions."
"I have known of Cornerstone Advisors' long-standing reputation in the industry and have watched them in action help banks and credit unions thrive," Arvia said. "I believe our goals and values couldn't be better aligned, and I am ready to combine my decades of banking expertise and operational management skills with the Cornerstone team's gritty knowledge and experience to make a meaningful impact for our financial services clients."
Fintech News – The Latest News in Financial Technology.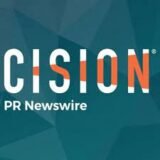 PRNewswire