Chestnut Advisory Group, LLC, a boutique strategy consultant dedicated to asset managers and OCIOs, is proud to announce Ravi Venkataraman has joined the firm as Managing Partner and co-owner. This represents a major milestone in the firm's development as an independent, practitioner-led management consulting firm serving the asset management industry.
Venkataraman will lead the firm's strategic advisory work with asset managers and solutions providers in partnership with Amanda Tepper, Chestnut's Founder and co-owner.
"Ravi's deep expertise across OCIO and solutions, distribution leadership, and consulting will be a huge benefit for our clients," said Tepper. "I'm really looking forward to partnering with Ravi on new market research into pressing issues facing the investment industry and several exciting new initiatives we are planning together."
Venkataraman brings to Chestnut over 30 years' experience building and leading world-class asset management, consulting, and investment solutions businesses. Most recently, he served as Global Head of Investment Solutions at MFS Investment Management. Prior to MFS, Venkataraman spent 18 years at Mercer Investments, most recently as President, CIO, and founder of its OCIO business.
"I am delighted to join Chestnut and Amanda, who has built the firm into a respected, independent, research-driven management consulting firm," said Venkataraman. "I can't think of another asset management consulting firm whose senior team have each have held leadership roles in our industry for 20+ years and have experience directly implementing strategy. This practical experience was critical in my decision to join Chestnut."
Chestnut was founded in 2013 on a simple thesis: Investor trust and understanding is essential for any successful asset management business. Venkataraman's new role at Chestnut is in keeping with the emerging asset manager need for managers to distinguish themselves by helping clients address their specific investment objectives and problems 'beyond alpha' and will help Chestnut place more emphasis on its advisory capabilities across solutions, coaching, and implementation.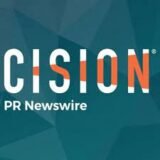 BusinessWire