Global payment technology leader and mobile point-of-sale pioneer Miura Systems today announced the launch of its new, elegantly designed, Miura Android Smart POS payment device. MASP leverages the collaborative open-source world of Android to make application development and ongoing management simple, seamless and secure. MASP implementations utilize MPI, the extensive and powerful Miura payments application programming interface and supporting Android platform software development kits, plus Miura's hardened security platform, remote key injection, and remote software and device management capabilities. With MASP, bank acquirers, payment service providers, independent software vendors and the merchants they serve can streamline fully-integrated cloud point-of-sale migrations with a mobile payments strategy based on Android.
"MASP devices are fully-featured and highly customizable for smart POS integrations," said Fred Nelson, vice president of North American channel development for Miura. "We are excited to help businesses open new horizons by implementing an enriched POS and payments solution focused on delivering business critical services alongside day-to-day payments."
Delivering business critical functionality beyond payments, MASP expands what's possible at the point of interaction, powering high volume customer-facing solutions wherever they're needed, supported by lightning-fast quad-core performance, a high quality five-and-a-half-inch touchscreen display, built-in printer, rear-facing camera, and more—all at an extremely competitive price point. MASP seamlessly enhances mobile payments and value-added integrations without complexity or proprietary knowledge, opening the door to merchants deriving significantly more value in terms of faster time-to-market, lower deployment and maintenance costs and access to real-time transactional data for better business insights and decision-making.
Miura's North American representatives will be in Atlanta, April 24 -26, 2023, for the Electronic Transactions Association (ETA) TRANSACT 2023 payments event at the Georgia World Congress Center. To schedule an onsite meeting at TRANSACT, or to inquire about MASP or any of Miura's other products and services, please email info@miurasystems.com.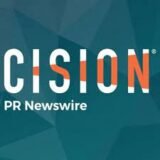 PRNewswire