BankProv (NASDAQ: PVBC), a future-ready commercial bank that offers technology-driven banking solutions to its clients, is pleased to welcome Lisa Gainty to the organization as Vice President of Business Development for Retail Banking. As an experienced industry professional with deep ties to the local business community, Lisa is already hard at work connecting new and existing customers with BankProv's suite of retail banking services.
Lisa joins the BankProv team after nearly three decades of serving in leadership roles at financial institutions such as TD Bank and Citizens Bank. She brings a wealth of knowledge and expertise, as well as a strong personal commitment to the local community. Lisa will cover the seacoast from Portsmouth to Newburyport.
She attended University of New Hampshire and Somersworth High School, volunteers with the Prescott Park Arts Festival and has served for 15 years as a board member for the Chamber Collaborative of Greater Portsmouth.
"I am excited to join BankProv and work with such a talented team," said Gainty. "I look forward to leveraging my experience and skills to help drive growth and deliver exceptional value to our retail banking customers."
Retail banking has been an integral component of the Bank's operations since it was founded in 1828. Today, BankProv offers comprehensive financial solutions, industry-leading expertise and a dedicated banking team.
"We are delighted to welcome Lisa to the organization," said Co-CEO Joe Reilly. "This is truly an exciting time for BankProv, as we focus on continuously improving our products and services to deliver the best possible banking experiences to all of our customers."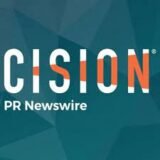 PRNewswire