Vareto, the modern strategic finance platform, announced the upcoming launch of Vareto AI to take business planning and insights to the next level.
Vareto's platform empowers finance teams to partner with business stakeholders to plan, forecast, analyze, and ultimately improve company performance. Now, the addition of AI-powered features unlocks a whole new level of operational efficiency.
"Launching Vareto AI is like providing last-mile delivery for our customers," said Dave Rappeport, Senior Product Manager at Vareto. "Our platform already automates 90% of routine manual work done by finance teams. Now we're tackling that last 10%."
Vareto AI will assist finance teams with a wide range of use cases such as data analysis, anomaly detection, insight generation, scenario comparison, model and report building, and more.
For example, a finance leader can ask Vareto AI to automatically analyze revenue and expense variance for each department and provide a summary for business stakeholders, drastically cutting down on time manually spent drilling into data and crafting narratives.
"Data has always been at the center of Vareto's platform," said Nathan Harkenrider, CTO at Vareto. "Our integrations and data management features enable customers to have a real-time, accurate 360° view of the business. From the very start, we ensured that the Vareto experience would be enterprise-grade, secure, and fully customizable. With our strong data foundation, AI-generated insights and other AI features are a natural extension of our platform."
Vareto has already seen significant interest in leveraging AI from forward-looking finance teams. For those looking to embrace the latest technology, Vareto CEO Kat Orekhova will be moderating an AI panel at the upcoming Operators Guild Summit. Panelists include Janine Korovesis (VP Finance at OpenAI), Rohit Divate (Head of Corporate FP&A at Gusto), Srinath Sridhar (CEO of Regie.ai), and Vinay Iyengar (Partner at Foundation Capital).
"AI is the future, and Vareto is leading the way," said Casey Woo, Founder of Operators Guild, a 700-plus member community of the world's top finance and operations leaders. "In today's fast-paced business landscape, agility is more critical than ever and AI can be a big unlock when it comes to having the right data at the right time. Vareto's biggest differentiator has always been their data platform, which powers all of their many user experiences in a seamless, connected way. Now, by layering AI on top of this, they are clearly positioned as the market leader."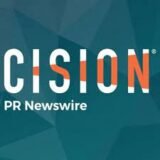 BusinessWire