Lumen Advisers, formerly known as P3 Capital, a trailblazing investment advisory firm, has signed a licensing agreement with Sparo, a Microsoft for Startups company, to offer innovative financial products focused on verifiable ESG investing on the Betterment platform.
The launch of the platform is set to coincide with Microsoft's Entrepreneurship for Positive Impact "ChangeNow" event to be hosted in Paris on May 25th.
This game-changing collaboration combines Sparo's cutting-edge charity technology with Lumen Advisers' investment management expertise, led by James Barchiesi, a thought-leader in the financial services industry and CEO of Lumen Advisers, and Rob Sobhani, Ph.D., entrepreneur, author, and CEO of Sparo. The partnership is backed by Betterment's state-of-the-art financial technology and support, revolutionizing the investment landscape for socially conscious investors.
James Barchiesi, CEO of Lumen Advisers, commented, "Our partnership with Sparo will allow us to offer customers of financial platforms such as Betterment the option to tailor-make their portfolios towards impactful outcomes with reasonable returns."
Rob Sobhani, Ph.D., CEO of Sparo, expressed enthusiasm for the collaboration, stating, "This will allow customers of Betterment the option to select portfolios that speak to both their financial needs and their charitable goals."
The partnership will enable the creation of investment products to be deployed on Betterment for the benefit of its 700,000 existing customers. These products, branded as "Sparo Circular Impact Investing," will offer investment options designed to take into account the philanthropic wishes of investors. Lumen Advisers will build portfolios for the Sparo Circular Impact Investing fund with an initial focus on five broad themes: Climate, Innovation, Food Security, Job Training, and Health-Care.
Andrea McNaughton, Sparo's Chief Charity Officer, highlighted the significance of the collaboration, saying, "Through this collaboration between Betterment, Lumen, and Sparo, we aim to offer services that go to the heart of practicing capitalism with a conscience."
Kiel Green, President and Chief Counsel for Lumen Advisers, added, "We are proud to be a part of this groundbreaking partnership that empowers individuals to make a tangible impact on the world through their investment choices."
Shish Shridhar, Global Head of Microsoft for Startups, praised the partnership, saying, "We are delighted that Sparo will be able to offer its services on Betterment to create meaningful outcomes for the investment community. This fits with Sparo's mission of leveraging technology for the common good."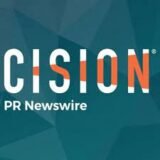 PRNewswire