ComplyCube, the leading identity verification platform, has introduced a generous partnership program called Accelerate Revenue with ComplyCube (ARC). The ARC™ initiative provides partners with exceptional incentives and assistance to democratize AML, KYC, and Identity Verification solutions and thus support ComplyCube's mission of building trust in the internet.
ComplyCube has recently revamped its Startup Program to enable more early-stage and growing businesses to access its industry-leading KYC platform and receive credits worth up to $50,000. However, companies such as consultancies, independent software vendors (ISVs), and resellers, ineligible for the Startup Program, can now leverage the generous ARC program to increase revenue and sales.
"Our mission is to enable trust in the internet at scale. To that end, we are relentlessly improving our leading verification platform and growing our partners' network to empower more businesses to deter fraudsters without getting in the way of genuine customers," says Dr. Tarek Nechma, the CEO of ComplyCube. "We worked incredibly hard to make ARC the most generous partner program in the market and help members accelerate their growth at scale" adds Dr. Nechma.
The ARC program brings ComplyCube's unique value proposition, compliance-by-design expertise, digital transformation blueprints, and global presence to partners worldwide. It has been specifically tailored to support partners and affiliates and provide them with ComplyCube's award-winning IDV platform to help clients implement robust KYC checks, combat identity theft, and comply with AML regulations worldwide.
"Our partners come to us to leverage our all-in-one verification platform, which puts the customer journey, compliance, and revenue generation at the forefront. They trust us to enhance their brand, products, and services, ultimately expanding their growth opportunities", says Benjamin Davies, Commercial Director at ComplyCube. "Partner feedback has been critical in shaping up ARC, which we have specifically designed to accelerate growth and exponentially increase ROI" added Benjamin.
ComplyCube has a diverse array of partners spanning identity verification providers, distributors, Value-Added resellers (VARs), system integrators, and software agencies. Through ARC, members gain access to compliance experts, bespoke sales materials, and in-depth technical training sessions to enable them to capitalize on new prospects quickly. Partners also receive assistance from Business Development Managers to foster joint ventures, uncover potential new growth opportunities, and explore co-branding and white-label options.
Fintech News – The Latest News in Financial Technology.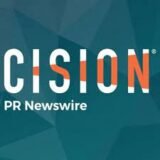 PRNewswire