Passthrough, a leader in fund workflow automation for investors, fund managers, and other fintech, and STP Investment Services (STP), a leading technology-enabled services company, are excited to announce a strategic partnership to transform the investor onboarding experience and drive operational efficiencies for STP's clients and their investors.
STP serves as a trusted partner providing front, middle, and back-office solutions to investment managers, funds, family offices, wealth managers, and plan sponsors. With Passthrough's digital platform, STP's clients and their investors can benefit from a streamlined and convenient subscription and onboarding process.
"We think investor onboarding should be solved at the infrastructure leveI, which means we don't need to be another destination for fund managers and investors to constantly check," says Tim Flannery, Co-founder & CEO of Passthrough. "By connecting with our infrastructure, STP's clients have a single place to monitor their raise, provide their investors a simplified investor onboarding experience with software instead of pen & paper, and close their funds weeks or months faster."
This partnership will enable STP clients and their investors to experience a seamless digital journey. Initially, STP clients' subscription documents will be implemented directly on the Passthrough platform, where potential investors can review materials, complete subscription documents digitally, execute agreements electronically, and submit them for acceptance. STP and its clients will have the ability to review, collaborate, and approve subscription documents in digital workflows providing all parties a more efficient experience. Data will then be seamlessly transferred into STP's core processing engines, allowing for faster onboarding and more focus on client service.
"Our high-level business goals include providing a differentiated, unified platform experience to complement the premium operations services we offer our investment and wealth manager clients," stated Dan Houlihan, Chief Executive Officer of STP. "We aim to increase our team's operational efficiencies and improve the client and investor experience through technology and value-added digitalization. Passthrough's solution perfectly aligns with this goal."
Looking ahead, Passthrough will be fully embedded into STP's proprietary fintech platform, delivering a comprehensive digital experience that supports the entire investor lifecycle, from prospecting and fundraising to data management and investor reporting. The integration of Passthrough's solution into STP's operating platform will enable straight-through processing, enhancing operational efficiency and scalability while providing STP's clients with actionable insights and increased transparency.
This is one of many partnerships Passthrough is announcing this year to power the private capital market with a default investor onboarding tool for fund managers.
Fintech News – The Latest News in Financial Technology.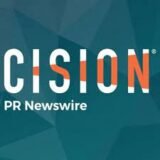 BusinessWire