Wakefield, one of the largest healthcare revenue cycle solutions companies in the nation, announced the appointment of Chuck Koch as the organization's new Chief Information Officer to provide executive IT leadership and oversight of the company's growing technology development efforts.
As Chief Information Officer, Chuck will be focused on expanding an enterprise-wide technology strategy, including automation, data innovation, cybersecurity, and compliance while also focusing on establishing scalable enterprise infrastructure, cloud architecture, supplier partnerships, and IT governance.
Chuck is a highly accomplished Business Technology Executive based in Houston, TX, with a successful career spanning over two decades with a proven track record in diverse industries, including commercial real estate, mortgage banking, supply chain, and logistics. Chuck is known for his results-driven approach, forward-looking vision, and the ability to provide valuable business solutions that drive growth and efficiency.
Prior to joining Wakefield, Chuck spent over 15 years in the supply chain and logistics industry, most recently as the Vice President and acting CIO for 48forty Solutions, the largest pallet management services company in North America with a national network of over 272 facilities. During his tenure, Chuck successfully led the IT organization through several large scale acquisition and divestiture events as well as developed and executed technology strategic roadmaps for more than 17 company integrations while growing the IT Organization to support long term strategic growth.
"I'm very excited to join the Wakefield team," Koch said. "I'm especially excited about joining an executive team that is deeply committed to strategic innovation and building strong relationships. As a newcomer to the revenue cycle management industry, I look forward to contributing a fresh perspective on leveraging technology in innovative ways to help further Wakefield's position as an industry leader."
After serving in the US Navy, Chuck started his IT career in the commercial real estate industry and moved into developing automation solutions for the mortgage industry before taking on IT leadership roles directing business systems, automation and analytics solutions for the supply chain and manufacturing industries.
Chuck is a member of the Houston chapter of the Society for Information Management (SIM).
Stay Ahead of the Financial Curve with Our Latest Fintech News Updates!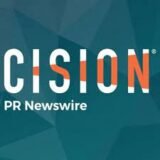 PRNewswire