AppBrilliance, the leading platform for real-time Account-to-Account (A2A) payment acceptance, announced that it has closed a strategic investment from Truist Ventures, the corporate venture capital arm of Truist Financial (NYSE: TFC).
The investment allows AppBrilliance to further develop it's IP portfolio and expand its resources to support rapid growth and interest from financial institutions and other strategic partners looking to incorporate real-time payments (RTP) into their Pay-by-Bank offerings.
AppBrilliance's groundbreaking MoneyAPI can reduce payment processing costs by up to 75% compared to processing the same transaction over debit or credit card rails. Their patented platform plugs into any payment experience for instant account-to-account payments over The Clearinghouse's RTP or FedNow networks. It works alongside traditional payment rails and simplifies the instant payment process while bypassing traditional debit and credit networks. Built directly for banks and FinTech partners offering Pay-By-Bank solutions, the Money API is the only service that provides consumer-permissioned account control to execute requests for payment that are secure and immune to insufficient funds.
"We are thrilled to partner with the team at Truist Ventures, who share our vision for the future of next-generation payments. By combining Pay-by-Bank experiences with next-generation payment rails like RTP and FedNow, we enable our partners to deliver incredible user experiences from e-commerce to point-of-sale (POS)," said C. Eric Smith, CEO and Co-Founder of AppBrilliance. "This additional funding will fuel our efforts to scale the MoneyAPI and collaborate closely with forward-thinking financial institutions and other FinTech partners as we enable the coming revolution in payments."
AppBrilliance's MoneyAPI creates a triple win that benefits businesses, financial institutions and consumers alike. For businesses, the platform integrates seamlessly into a brand's existing A2A payment flow, ensuring brand consistency at checkout while avoiding card acceptance fees, fraud and chargebacks. The consumer's enriched payment experience can include additional financial controls and loyalty programs. Financial institutions benefit from the MoneyAPI security features and its ability to seamlessly integrate existing investments in faster payments capabilities that open new avenues for customer engagement and value-added services.
"AppBrilliance has developed an innovative platform that provides tangible benefits for businesses looking to reduce payment acceptance costs," said Tarun Mehta, Head of Corporate Development and Truist Ventures. "Money API can reduce the user friction of real-time payments to a couple of clicks and has strong potential to impact the digital payments ecosystem. We look forward to working with them as they continue to grow."
Stay Ahead of the Financial Curve with Our Latest Fintech News Updates!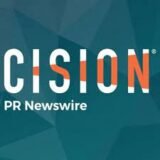 PRNewswire