Alternative investments management firm Alpaca (or the "Firm") announced the launch of Alpaca Real Estate (or "ARE"). Daniel Carr and Peter Weiss are co-founders leading the new platform and its inaugural dedicated real estate offering which is anchored by capital from GCM Grosvenor, a global leader in alternative investments, made on behalf of several investors.
ARE consists of seasoned professionals with deep industry relationships and extensive underwriting and structuring expertise. The team intends to capitalize on the current dislocations between capital markets and operating fundamentals, with an emphasis on investment opportunities that require recapitalization, repositioning, strategic capital, and/or physical transformation. Additionally, ARE will leverage accretive technology and/or operating overlays to enhance efficiencies and generate incremental alpha across its real estate holdings.
Carr said, "Today's reset real estate market creates a prime opportunity for a cycle-tested team to establish a platform with dry powder and without any legacy asset management issues. Alpaca Real Estate will focus on deployment into high-conviction sectors that have been negatively impacted by capital markets but exhibit strong underlying tailwinds. In addition, we expect Alpaca's expertise will allow us to implement technology more efficiently than the typical real estate owner, and in doing so create upside opportunities."
Weiss added, "Establishing Alpaca Real Estate allows us to combine what we believe are strong baseline real estate returns with the potential upside associated with operational and technology-driven overlays. This combination makes for a highly compelling value proposition for institutional investors at a point in the cycle where we have conviction on acquiring assets at reset values."
Carr and Weiss bring over a dozen years of experience investing in real estate transactions across the risk spectrum. Prior to co-founding ARE, Carr was a Principal at Ares Management primarily focused on securing joint venture equity for investments during his 10-year tenure. Weiss joins ARE after a combined 10 years at private equity firm Prospect Ridge (AllianceBernstein spinout) in which he was most recently a Managing Director responsible for all aspects of real estate acquisitions and investment management. Previously, Weiss and Carr worked together in the Real Estate & Lodging investment banking division at J.P. Morgan.
Ryan Freedman, General Partner of Alpaca, said, "As seasoned real estate and technology investors, we've noticed a clear disconnect in how real estate firms gain access to and implement new technologies that can drive additional revenue and create efficiencies. Alpaca Real Estate was created to drive technology utilization from the bottom up by bridging the gap between real estate users and PropTech firms. Dan and Peter's vast experience building real estate investment platforms will be critical as we seek to capitalize on what we believe to be a key alpha generator."
Alpaca believes it is well positioned to commence this platform after its decade-plus history of investing in 100+ PropTech, sustainability, and climate-related companies combined with Carr's and Weiss' collective prior real estate investing experience, in excess of $10 billion in total transaction capitalization.
"We look forward to our continued partnership with Alpaca and together building a traditional real estate platform augmented by the use of technology solutions and strategic partnerships," said Peter Braffman, Managing Director at GCM Grosvenor. "We believe that Alpaca is advantageously positioned to capitalize on the growing trend of investing at the intersection of real estate and technology."
Stay Ahead of the Financial Curve with Our Latest Fintech News Updates!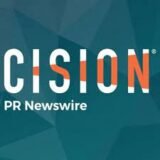 BusinessWire