ROTH MKM announced that Gil Ottensoser will be joining the firm as Managing Director and Head of SPAC Investment Banking. In addition to Gil, ROTH MKM recently hired Anthony Mazzurco, Managing Director, Senior SPAC Trader.
The addition of these SPAC-focused professionals will strengthen and enhance ROTH MKM's existing banking and trading capabilities for institutional and corporate clients beyond SPACs, including IPOs, Follow-on Offerings, M&A Advisory, Research, Corporate Access, ATMs, Private Placement and Debt/Convertibles Offerings.
Aaron Gurewitz, President and Head of Investment Banking at ROTH MKM, commented, "The addition of Gil and Anthony increases ROTH MKM's vast experience and deep understanding of the SPAC universe, and will help to offer important transactional intelligence. We believe over the next few years, the market for SPAC underwriting, trading and M&A activity will continue to evolve, and ROTH MKM's platform is well positioned. These additions to our team will be a meaningful complement to our existing platform of banking, capital markets, distribution, research, and conferences, and Gil is an excellent choice to lead the effort."
Mr. Ottensoser commented, "I look forward to building on the impressive track-record of the ROTH MKM team, and their reputation as a thought leader in the small cap and SPAC universe. Sponsor and issuer clients continue to look toward the Capital Markets to satisfy their financing needs as well as de-SPAC support. I am confident that the ROTH MKM platform is perfectly positioned to provide that access to capital, and the strategic guidance necessary to create those outcomes."
Gil has a long history with SPACs and is a well-known name within the SPAC banking community. The firm he co-founded, Legend Merchant Group, was one of the more prolific SPAC underwriters and market participants. After Legend Merchant Group, Gil then went on to Deutsche Bank, where he was Managing Director, Head of SPAC Sales and Distribution. Most recently, Gil led BTIG's SPAC effort, as Head of SPAC Banking and Capital Markets.
Mr. Mazzurco brings over 25 years of trading experience, most recently with BTIG, where he was a Managing Director responsible for building out their SPAC desk. Anthony's prior firms include GMP Securities and Bear Stearns Securities.
ROTH MKM and affiliated entities, have deep experience through the lifecycle of a SPAC, including SPAC sponsor, IPO, and de-SPAC. The ROTH CH SPAC franchise has successfully completed four business combinations. In addition, ROTH MKM has been involved in 35+ SPAC roles including IPO Underwriter, Placement Agent, Capital Market Advisor, and M&A Advisor, with total transaction value of over $30 billion. (Source: ROTH MKM | 08/02/2023)
Fintech News – The Latest News in Financial Technology.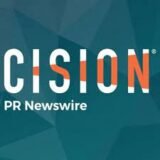 BusinessWire