Mahalo Banking, a CUSO that provides online and mobile banking solutions for credit unions, announced a new platform launch with New Orleans-based RiverLand Federal Credit Union ('RiverLand' – more than $300M in assets). The credit union is leveraging the Mahalo platform to accelerate its digital transformation while improving member self-service functionality.
The Mahalo platform enables the credit union to enhance its digital experience by providing greater security, added self-service options and more modernized functionality. Some of the new features being implemented by RiverLand include card controls, P2P payments and credit score views. By adding these features, the credit union is able to offer its members greater independence within their digital banking experience, which will ultimately lead to more meaningful interactions between the staff and members when direct assistance is necessary.
"Our digital banking experience was outdated; it needed to be fresh and updated more frequently to better reflect our members' financial needs," said George Lunsford, RiverLand President and CEO. "It was important to offer our members greater financial autonomy and include features where they could better engage with the platform. When selecting Mahalo, we knew they would prioritize delivering platform updates to support the initiatives that are important to our membership base. Mahalo provides new features promptly and smoothly, allowing us to streamline our digital transformation process and meet member expectations."
In addition, leveraging Mahalo's technology allows RiverLand to deliver feature parity across the credit union's online and mobile banking experiences. This enables the credit union to create a more unified and cohesive digital banking experience for its members.
Built by credit union industry natives, Mahalo Banking offers a digital banking platform that delivers intuitive, inclusive features that meet the needs of all members. The platform was recently enhanced to incorporate Thoughtful Banking™, the industry's first and only online banking solution to fully integrate comprehensive neurodiverse functionality. Mahalo's platform also provides a secure architecture, deep integrations into credit union cores and streamlined third-party integrations.
"Picking up the pace of innovation is a challenge for many credit unions today, and selecting the right digital banking partner is pivotal to this process," said Denny Howell, co-founder and COO of Mahalo. "Regular platform updates are vital to our credit union customers' ongoing digital transformation, which is why our team routinely delivers the features they need to remain innovative and member-first. Working with RiverLand offers our team yet another opportunity to strengthen a credit union's competitive edge in a constantly evolving digital landscape."
Fintech News – The Latest News in Financial Technology.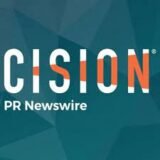 BusinessWire