Stratos Wealth Advisors LLC (Stratos), a Stratos Wealth Holdings company, announced the successful recruitment of wealth management veteran Robert A. Hamer, who has more than $250 million in assets under management (AUM). Stratos Wealth Advisors, LLC, an SEC Registered Investment Advisor, manages over $3 billion in advisory assets and over 32 million in third-party managed assets as of March 31, 2023.
Hamer joins Stratos from Asset Management Group, Ltd. where he was a managing director since 2016. Prior to joining AMG, in 2007, Robert was a founding partner and Managing Director of Sunset Partners Capital Management. There, he was Chief Investment Officer and provided oversight on all Portfolio Management activity. He has more than 40 years of wealth management experience.
"I'm thrilled to welcome Bob to Stratos," said Robert Samson, Stratos Managing Director in Chicago. "Bob has had an extraordinary career spanning over 40 years — serving retail and institutional clients — and we are so pleased he has chosen to affiliate with us."
Jeff Concepcion, Founder and CEO of Stratos, added, "We're excited that Bob chose to join our firm as he continues to provide expert guidance to his clients. We look forward to supporting his continued success and growth."
Hamer said, "After spending decades in this industry, I knew exactly what I needed to better serve my clients, and after considering my options, Stratos proved to be the obvious choice. I look forward to working with Jeff, Rob and the entire team at Stratos as I continue to provide the level of care and service my clients expect, and now with the support of Stratos' services."
Fintech News – The Latest News in Financial Technology.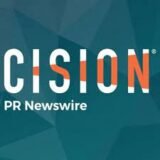 PRNewswire