NCR Corporation, a leading enterprise technology provider, announced the successful migration of 24 million NCR DI Digital Banking users to Google Cloud's highly scalable and secure environment.
NCR DI Digital Banking's move to the Google Cloud environment benefits this client base of banks and credit unions by enabling faster time to market for new digital banking services. Additionally, by leveraging Google Cloud's powerful analytics capabilities, NCR Digital Banking clients can maximize data-driven innovation, actionable insights and exceptional customer experiences. This move also improves resilience, security and compliance capabilities for banks and credit unions.
With this step, NCR is better positioned to innovate the next generation of cloud-based financial services for community banks and credit unions.
"Our partnership with Google Cloud delivers unprecedented flexibility as well as robust data and business intelligence to our customers, helping them make better, more strategic decisions across their organizations," said Douglas Brown, president and general manager, NCR Digital Banking. "We are proud to transform, connect and run digital first banking for hundreds of financial institutions and are confident this partnership with Google Cloud will drive continuous innovation."
"NCR is bringing the power of cloud for data processing and data-driven decisioning to their impressive NCR DI Digital Banking customer base," said Toby Brown, Managing Director, Global Banking Solutions, Google Cloud. "With Google Cloud, NCR's banks and credit unions are able to leverage secure, scalable cloud infrastructure that enables them to enhance compliance, facilitate stronger customer experiences and take steps to better future-proof their businesses."
NCR worked closely with members of its client base of leading credit unions and community banks to complete this transformation in partnership with Google Cloud, a leading infrastructure, platform and industry solutions provider.
Fintech News – The Latest News in Financial Technology.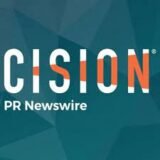 BusinessWire