Agora Services, the next generation of bank as a service / embedded fintech provider announced its inclusion in the 2023 AIFinTech100 list.– a select global listing reflecting "the world's most innovative solution providers" who are "using artificial intelligence (AI) to transform financial services."
The standout companies were chosen by a panel of industry experts and analysts who reviewed a study of over 2,000 fintech companies undertaken by FinTech Global, a data and research firm. The solution providers making the final list were recognized for their innovative use of technology to solve a significant industry problem, or to generate cost savings or efficiency improvements across the financial services value chain.
Agora is the only bank as a service provider that can power equally banks, credit unions and fintech through its microservices based & modular banking technology. Agora offers a one stop shop with a complete fintech ecosystem allowing any Fintech to launch composable financial offering-products and any Bank, Credit Union to access prebuilt niche / white label solutions, launch features and products in weeks over their legacy core or launch the most advanced standalone digital bank.
Agora CEO and Founder Arcady Lapiro said, "The potential of AI is exponential with many use cases in the banking industry that can allow to automatize process, expedite developments, enhance B2B and B2C user experiences and ultimately provide the most advanced banking platform." According to Cornerstone Advisors, by 2026, 300 banks in the United States will be providing BaaS services, generating $25 billion in revenue. A report from Insider Intelligence claimed North American banks have a combined potential cost saving of $447bn for 2023. "AI applied to the BaaS and embedded fintech is going to be a game changer to capture this market and I'm excited that Agora was selected among the world's more innovative companies who are developing AI and machine learning technologies to improve efficiency in financial services."
Fintech News – The Latest News in Financial Technology.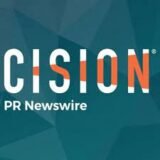 BusinessWire