Insurance Quantified, a leading commercial P&C underwriting technology provider, announced it has acquired Groundspeed Analytics, the market leader in ingestion and data solutions for the commercial P&C industry. The combination strengthens Insurance Quantified's market leadership in underwriting technology and furthers its mission to maximize the value of data for commercial P&C insurers.
Both companies have made great strides introducing technology that enables faster, more informed underwriting decisions. Together, the united technology capabilities, market success, and committed backing of Two Sigma creates an unparalleled underwriting technology partner for commercial P&C insurers.
"This is a powerful combination," said Brian Modesitt, CEO of Insurance Quantified. "We look forward to leveraging our collective strengths to deliver even greater value to our clients, which together include more than 15 of the most innovative and respected carriers and MGAs in the insurance industry. With the company's size, breadth, and backing from Two Sigma, Insurance Quantified stands alone as a trusted partner that the industry can count on over the long term for underwriting technology."
Insurance Quantified's end-to-end underwriting workbench, SubmissionIQ, and Groundspeed's ingestion and data solution will continue to be offered separately. The combined company also expects to expand its SaaS technology capabilities and data offerings for the commercial P&C industry.
Eric Kobe, CEO of Groundspeed Analytics, added, "By combining forces, we are able to accelerate delivery of our product roadmap. We are excited about the possibilities this acquisition brings to provide enhanced solutions to our valued customers with strong financial backing to execute on our long-term vision."
Eric Kobe will join the Insurance Quantified leadership team. Insurance Quantified will also open an office in Ann Arbor, Michigan, where Groundspeed was founded.
Jeff Mason, founder and Executive Chairperson of Groundspeed Analytics, commented, "I am convinced this combination will add significant value for Groundspeed's clients.  I am impressed with Insurance Quantified's vision and capabilities, and I am certain Groundspeed's clients will be too."
The acquisition was completed on June 20, 2023. Sheppard, Mullin, Richter & Hampton LLP, served as legal counsel and Alvarez & Marsal served as financial and tax advisor to Insurance Quantified.
Fintech News – The Latest News in Financial Technology.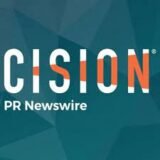 PRNewswire