Elliptic – a leading blockchain analytics provider has announced with direct custody technology platform, Fireblocks, that they will work with GSR – the global crypto market maker and liquidity provider – to streamline and further amplify its compliance practices in digital asset trading and market making. Through Elliptic's rich API integration with Fireblocks, GSR will deploy an enhanced compliance workflow that will boost its risk management program and anti-money laundering (AML) screening capabilities.
"Establishing strong compliance practices has been a crucial part of our business since day one, and we are continually committed to ensuring the transactions we conduct are AML-compliant," said GSR's Head of Financial Crime Raj Radia. "Through this integration with Fireblocks and Elliptic, we will continue to advance our compliance capabilities through customizable risk rules set to match our risk appetite statement."
Fireblocks is a direct custody platform that supports over 1,800 major institutions and powers digital asset and crypto products for some of the largest custodians, fintechs, crypto exchanges, payment service providers, brands, corporates and asset management firms.
The Elliptic integration is based on the Fireblocks KYT & AML Screening solution, and uses Elliptic's wallet and transaction intelligence tools to screen deposits and withdrawals, providing alerts based on customizable risk scoring and thresholds defined by GSR.
Solution integrators Fireblocks and Elliptic provide customers best-in-class direct custody and crypto compliance capabilities in one platform, making compliance cost-effective, easy to implement and built to scale. This strategic integration helps customers automatically detect and remove high-risk transactions in the ledger as they occur.
"With the ever-changing regulatory landscape, compliance is top-of-mind for institutions and businesses that are developing digital asset solutions," said Fireblocks Vice President and Head of Corporate Strategy Adam Levine. "Our integration with Elliptic provides institutional customers like GSR a streamlined experience to ensure that their day-to-day businesses are protected and compliant. In providing GSR with our industry-leading compliance suite, the integration further supports our commitment to building a more trustworthy and secure ecosystem with the highest-grade solutions for any institution to meet evolving regulatory requirements."
"This strategic integration between Fireblocks – one of the biggest custody platforms in the industry – and Elliptic helps customers like GSR leverage high-quality data and Holistic Screening to automatically detect and refuse risky transactions in the ledger on their own terms using customizable risk rules," said David Carlisle, Vice President of Policy and Regulatory Affairs.
Fintech News – The Latest News in Financial Technology.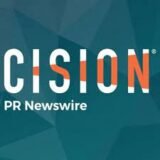 PRNewswire