Lili, the all-in-one banking platform for small business owners to manage their finances, today announced the addition of accounting software on the platform. The new product offering marks Lili as the first platform to offer both banking and accounting solutions on one platform, solidifying the company as the nation's first super-app for banking.
Banking and accounting are part of the same process, yet legacy banks historically have separated these functions, causing small business owners to spend nearly 100 hours each year on taxes and accounting. By integrating both processes on the same platform, the majority of the reconciliation process is done in seconds as paychecks, invoices, and payments can be identified as such in real time.
"Banking and accounting are inseparable, but historically, they've been managed separately," said Lilac Bar David, co-founder and CEO of Lili. "Legacy banks have the resources to provide these tools to their customers, yet they haven't. By capturing the customer's transactions, both money in and out, 'Lili Smart' is able to categorize transactions as they happen. Our small business owners have shared that tax management and accounting is the most frustrating aspect of owning a business. Doing everything that a business owner needs to do in order to manage finances is confusing and incredibly time consuming. With the addition of accounting, and Lili Smart, small business owners are able to view their finances as one process, saving them time, money and frustration," Bar David added.
'Lili Smart' allows small business owners to manage their own bookkeeping without the help of an accountant, and in a click of a button generate profit and loss statements, cash flow statements, expense reports and send invoices. This gives small business owners, for the first time, the advantage in managing outstanding invoices, assisting in reconciling payments, and tracking past due invoices to provide less hassle and more financial visibility.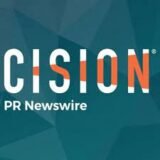 BusinessWire