1.6 million U.S. insurance agents can breathe a little easier this morning, thanks to a recent survey by GetSure, a leading online insurance agency.
"AI is coming to Insurance distribution and has the potential to do wonders for the customer experience," said Rikin Shah, Founder & CEO of GetSure. "Getting this right, however, will require an open dialogue with consumers, and that's exactly why we ran this survey."
The survey measured 1,000 Americans' views about working with an AI insurance agent, and revealed that:
Only 9% of respondents were "very comfortable" with the idea of an AI insurance agent while a staggering 70% did not feel comfortable
Even with the promise of discounted rates, 55% of respondents still preferred a human agent over an AI agent.
"That's a strong statement," added Shah. "Consumers are telling us loud and clear that you couldn't pay them to work with an AI."
When asked why they were reluctant to work with an AI-powered insurance agent, respondents cited the following as their top three worries:
Inaccurate recommendations (59%)
Job loss for humans (53%)
Misuse of personal information (43%)
In one of its most surprising findings, the survey found that, despite their distrust, Americans seem to have accepted that AI will be the future face of the Insurance industry. A whopping 68% expect that within 20 years, the majority of U.S. insurance agents will be AI.
"We understand the concerns and reservations consumers have about AI in insurance," said Shah. "And we're committed to maintaining an open dialogue with our customers, listening to their feedback, and continuously improving our products."
GetSure is set to launch its first set of AI-enhanced tools in early 2024, which focuses on improving efficiency and the consumer experience during the life insurance application phase.
Stay Ahead of the Financial Curve with Our Latest Fintech News Updates!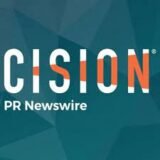 PRNewswire