Guidewire (NYSE: GWRE) announced it has ranked number 24 out of 150 in the 2023 IDC FinTech Rankings by IDC Financial Insights. It rose two places from its previous position for its third consecutive appearance on the annual list. Guidewire is the only P&C insurance industry platform provider ranked in the top 25.
To view the list in its entirety, please visit http://www.idc-fi.com.
"We are thrilled to be recognized in the IDC FinTech Rankings as one of the top 25 global technology providers," said Jeff Cooper, chief financial officer, Guidewire. "Our customers are truly at the heart of everything we do at Guidewire. We work tirelessly to ensure they are on the leading-edge in an ever-changing and demanding market. We believe this recognition is a testament to our entire team's hard work and dedication to the P&C insurance industry."
The 20th annual ranking categorizes and evaluates the top global providers of financial technology based on calendar year revenues exclusively received from financial institutions and fintechs for hardware, software, and/or services. Guidewire, along with the other enterprises featured, represent those organizations committed to helping financial services companies successfully execute their digital transformation initiatives for the betterment of their customers around the world.
"IDC has been producing the IDC FinTech Rankings for twenty years and has expanded the program to now include the top 150 solution providers to ensure we get the most accurate representation of the largest FinTech's in the world," said Marc DeCastro, research director at IDC. "The technology companies on this list provide the innovation necessary to keep the financial services at the forefront of providing modern digital experiences across all aspects of a customer's financial journey."
Guidewire has earned the trust of more than 540 insurers of all sizes in 40 countries to help them innovate and thrive. With the largest research and development team, delivery services team, and partner ecosystem in the industry, Guidewire is continually evolving and improving to help insurers seize opportunities and meet the challenges of tomorrow.
Stay Ahead of the Financial Curve with Our Latest Fintech News Updates!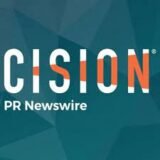 BusinessWire