Amir Arooni, a global banking technology leader with 30 years of experience, has been named Discover's new Chief Information Officer responsible for the company's technology organization. He will join the company's Executive Committee as an executive vice president April 2.
Arooni, 55, currently is CIO for NN Group in the Netherlands, which was spun off by ING in 2014. At NN Group, he has led a digital technology transformation for the banking, insurance and asset-management firm. He is responsible for the company's technology function and business information security, among others, and the NN Group's integration of the recently acquired insurance and banking company Delta Lloyd.
"Amir shares Discover's commitment to providing a superior customer experience through the use of innovative technology solutions that will benefit customers and support our digital banking strategy," said Roger Hochschild, Discover's CEO and president. "We welcome his customer-focused approach and leadership in advanced analytics, mobile functionality and artificial intelligence as we integrate new technology to build on Discover's success."
Prior to his current role with NN Group, Arooni was CIO of Global Digital Channels & Payments Services for ING in Amsterdam, where he held various executive roles since joining ING in 2000. fintech news
One of his key accomplishments at ING was a large-scale design, pilot, implementation and scaling of an end-to-end transformation of work processes, including Agile and DevOps across onshore and offshore teams.
From 1999 to 2001, Arooni was program director, senior vice president and senior business analyst at CapGemini, a global consulting, technology and outsourcing services firm in the Netherlands. Prior to that, he held IT-related roles at TPG Post, Postkantoren BV, and KPN Holding, all in the Netherlands.
His educational background in addition to technology includes a recent Master of Science degree in Positive Leadership and Strategy from IE University in Madrid, Spain; an MS in Consulting and Coaching for Change from HEC School of Management, Paris and Oxford University, England; and an MBA from Erasmus University Rotterdam, the Netherlands and the University of North Carolina, Chapel Hill.
Arooni succeeds former CIO Glenn Schneider, who has worked for Discover since 1993. Schneider will assist Arooni through the transition, before taking on a special project role under Hochschild.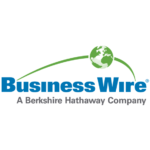 BusinessWire