Amount, a fintech powering banking technology for consumer and small business account opening, loan origination and financing, today announces the appointments of Kevin Trilli as Chief Product Officer and Raj Kolluri as Chief Technology Officer.
Kevin Trilli, who brings over 27 years of industry expertise, joins Amount to lead the company's product vision and chart its product innovation roadmap. A significant part of Trilli's mandate will include the unification of lending origination platforms following Amount's acquisition of small business loan and account origination platform Linear Financial Technologies in February 2022. Prior to Amount, Trilli held C-suite positions such as Chief Product Officer at Mambu, a cloud-based core banking SaaS provider, and Chief Product Officer at Onfido, a biometric identity verification and authentication provider.
Raj Kolluri comes into the role of Chief Technology Officer with more than two decades of product engineering and technology leadership experience. In his new role, Kolluri is responsible for the overall vision and delivery of Amount's next-generation origination platform. Prior to Amount, Kolluri was CTO of Linear Financial Technologies, which Amount acquired in 2022 as part of their strategic growth plan to scale the company's small business practice. Kolluri has previous experience in modernizing and scaling SaaS platforms to help financial institutions with end-to-end accounting by automating all risk and finance processes.
"The company is undergoing an incredibly exciting phase of growth, and our team is thrilled to bring Kevin and Raj on board to support the strategic vision and direction of Amount's technology platform," said Adam Hughes, CEO of Amount. "Both of their strong technology backgrounds within the financial services landscape will empower our team to enhance the consumer and SMB lending experiences for our clients as we continue to accelerate our growth."
"I'm excited to join the Amount team at a time when the appetite for innovation around financial product design and delivery from financial institutions is higher than ever, I'm looking forward to spearheading Amount's product strategy to continue our strong position of leadership within the market," said Trilli.
"I've been working with the Amount team since the acquisition of Linear, and Adam and the team have demonstrated an impressive ability to evolve with the speed of demand from banks and the customers they serve," said Kolluri. "I am excited to move into this new position to help lead the engineering team as we work on Amount's next generation origination platform."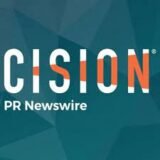 BusinessWire