Layer2 Financial, a cross-border payments provider, is pleased to announce their partnership with AngelList, a leading private markets platform that powers the startup economy. This collaboration enables AngelList to instantly accept and settle cross-border investments in the form of digital assets into venture funds, further accelerating innovation within the industry.
As a prominent platform that creates products and services for venture firms, investors, startups, and fund managers, AngelList is dedicated to fostering growth and facilitating investment opportunities. By partnering with Layer2 Financial, AngelList gains access to the Layer2 platform's cutting-edge technology and robust infrastructure, ensuring a seamless and secure investment process for LPs.
"Layer2's easy-to-use payments API, redundancy, compliance-as-a-service, and automated operations were the perfect fit for what AngelList was looking for," said Avlok, CEO of AngelList. "We worked with a few crypto providers before choosing Layer2. They all failed spectacularly for our use-case of compliance-first, cross-border digital payments."
With the Layer2 Financial network, LPs are able to invest via digital assets, which will then be securely held by Layer2's network of qualified custodians until they are exchanged and settled in USD, instantly. This streamlined process not only enhances the efficiency of digital asset investments but also ensures the highest level of security and compliance.
AngelList's customer-centric product lens aligns perfectly with Layer2's approach to marrying innovation and regulation. Layer2 Financial is proud to have AngelList as a key design partner, and both companies are excited to collaborate on additional payment use cases in the future.
Stay Ahead of the Financial Curve with Our Latest Fintech News Updates!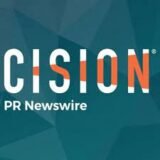 PRNewswire