Shift Technology, a provider of AI-powered decision optimization solutions for the global insurance industry, announced the integration of generative artificial intelligence (AI) functionality across its suite of products. These new capabilities deliver targeted, accurate insights and context to the risk detection and investigation processes, resulting in significant improvements in decision-making speed and accuracy across underwriting and claims. Users of Shift Claims Fraud Detection, Shift Subrogation Detection, Shift Improper Payment Detection, and Shift Underwriting Risk Detection can take immediate advantage of the added benefits provided by generative AI in identifying suspicious behavior across the policy and claims lifecycle as well as uncovering subrogation/recovery opportunities.
Generative AI models analyze patterns in large data sets to generate new content, including text, images and other types of media. Large language models (LLMs) are a type of generative AI used to understand and produce text-based content. Shift's LLMs are further trained by Shift's proprietary "insurance knowledge layer," derived from data and context specific to the insurance industry as well as information unique to individual insurers. Incorporating generative AI into existing solutions allows insurers to harness its benefits without requiring significant investments in new projects.
Shift has been using LLMs in its products since 2020, and has been advancing its generative AI work with leading insurers since early 2023. These capabilities are delivered via the company's Generative AI Service Architecture that serves as a robust, service-based document processing pipe which increases document processing accuracy, speed and consistency. Shift's generative AI capabilities are developed in partnership with and supported by Microsoft Azure OpenAI Service for Insurance, which helps to ensure enterprise-grade scalability, security, and reliability required by insurers.
"What generative AI can do 'out-of-the-box' is truly impressive, but the results may be too generic or lack context when applied to the challenges of a specific industry, especially one as nuanced as insurance," explained Eric Sibony, chief scientist and chief product officer, Shift Technology. "For use in our solutions, we not only provide the insurance industry experience and expertise required for the model to deliver results in context, but also develop the highly focused data sets for it to analyze. This approach best reflects the needs of each customer and helps to maximize alignment to their own unique business cases."
Since its founding Shift has pioneered the use of AI, including machine learning, natural language processing, optical character recognition and various other methods, to drive efficiency and accuracy throughout key insurance processes. The adoption of generative AI into Shift's solutions is a natural progression of its innovation and leadership in AI-powered insurance decisioning. Specifically, Shift's generative AI capabilities are focused on supporting the following use cases:
Fraud and Risk Detection: Generative AI excels at delivering analysis across complex and varied datasets, including structured and unstructured data, to improve accuracy in the detection and deliver targeted investigative guidelines.
Subrogation Detection: When used to support intelligent subrogation determination, generative AI can analyze across datasets to more accurately identify subrogation opportunities across multiple exposure types.
Intelligent Document Summaries: Generative AI can quickly summarize large sets of documents such as notes, statements and medical records, and ask contextual questions which help detect risk more effectively and speed the investigation process.
Results show that integrating generative AI into Shift's algorithms delivers significant improvements in enabling the detection of claims fraud, underwriting risk and subrogation opportunities. For example, Insurers using Shift's generative AI capabilities for subrogation detection are able to predict liability in 90% of claims with a prediction accuracy of near 100%, leading to faster and more accurate claims processing.
Availability
Generative AI capabilities are available now as an opt-in capability for customers of Shift's fraud, risk and subrogation detection solutions. Generative AI integration into additional Shift products is planned for early 2024. Arnaud Grapinet, chief data scientist, Shift Technology, will be conducting a live demonstration of the company's generative AI capabilities at ITC Vegas 2023 on November 1, 2023 at 10:50 a.m. local time on the expo floor demo stage.
Stay Ahead of the Financial Curve with Our Latest Fintech News Updates!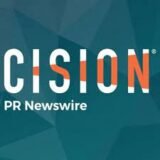 PRNewswire