Argyle, a platform providing automated income and employment verifications for some of the largest lenders in the U.S., announced that their integration is now built on the latest Encompass Partner Connect™ API Platform and available through ICE Mortgage Technology®, part of ICE (NYSE: ICE), a global data, technology and market infrastructure company that designs, builds and operates digital networks to connect people to opportunity. This enhanced integration will allow lenders access to real-time income and employment data for borrowers throughout the loan origination process, improving efficiencies at a lower cost.
With the integration of Argyle, lenders will have access to consumer-permissioned income and employment data via Argyle's secure connections directly to the payroll source. This data can be requested directly in the Encompass® platform and imported to borrower files in just a few easy steps. Connected accounts are continuously monitored and updated with current payroll documents, and real-time verification reports can be instantaneously generated throughout the entirety of the mortgage loan origination process. This ensures lenders have accurate and reliable data from application to closing.
"We are extremely excited to have Argyle's capabilities now accessible through the Encompass platform. Our mission is to remove friction and cost from the home buying experience, and this integration delivers just that to our mutual clients. This integration furthers the joint commitment of Argyle and ICE Mortgage Technology to drive efficiency for our customers, enable better accessibility and provide a superior process for mortgage lenders and consumers alike," said Shmulik Fishman, CEO of Argyle.
For more information visit: Argyle on the Marketplace by ICE Mortgage Technology®.
Stay Ahead of the Financial Curve with Our Latest Fintech News Updates!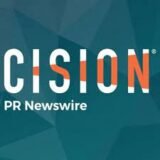 BusinessWire