Janney Montgomery Scott LLC, a leading full-service wealth management, capital markets, and asset management firm, has named Anthony (Tony) Miller as President of the firm.
As President, Tony will head Janney's Executive Leadership Team and lead a firm with 900 Financial Advisors, 200 Capital Markets professionals, and more than 2,200 total employees who work across a footprint of 135 offices in 22 states.
"I'm honored to serve as Janney's President. It's an exciting time at our firm. We have stable ownership and the financial strength and resources to pursue our strategic growth objectives, as we write the next chapter in our long history of excellence. Together with our talented employees, our Executive Leadership Team is enthusiastic about our future and committed to meeting the needs of our clients, building upon our reputation as the premier boutique wealth management and investment banking firm," said Tony Miller.
"Tony has demonstrated considerable leadership at Janney this past year. I have great confidence in him and the entire Janney Leadership Team to execute their vision to accelerate growth across the firm and pursue opportunities to further enhance a strong and competitive culture that exceeds client expectations. Penn Mutual remains fully committed to investing in Janney as an integral part of our enterprise wealth management strategy," said Dave O'Malley, President and CEO of The Penn Mutual Life Insurance Company, Janney's parent company.
Tony Miller joined Janney in 2002 and has held progressive leadership roles, including Director of Internal Audit, Treasurer, and Chief Financial Officer, prior to being named Chief Administrative Officer in 2013 where he led the operations, technology, finance, and corporate services divisions. He is also a board member of the Depository Trust and Clearing Corporation and SIFMA Advisory Council. He has served as interim President since January 2023.
Janney also announced that Michael (Mike) Hricko has been named Chief Financial Officer and will join the Executive Leadership Team. He will report directly to Tony Miller and oversee and maintain the firm's financial strength and stability.
Janney's Executive Leadership Team consists of the following members:
Anthony (Tony) M. Miller, President
Joseph D. Culley, Jr., SVP, Head of Capital Markets Group
Margolit Hillsberg, SVP, Chief Human Resources Officer
Michael (Mike) Hricko, SVP, Chief Financial Officer
Gregory B. McShea, SVP, General Counsel
Karen L. Shakoske, SVP, Head of Marketing and Corporate Communications
Kevin J. Reed, EVP, President of Private Client Group
John C. Yackel, EVP, Head of Wealth Management
Stay Ahead of the Financial Curve with Our Latest Fintech News Updates!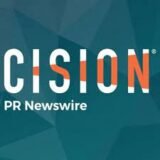 BusinessWire