Ansa, the leading digital infrastructure platform for embedded customer balances, is proud to announce its successful achievement of System and Organization Controls (SOC) 2 Type 2 compliance. This milestone underscores Ansa's unwavering commitment to upholding the highest standards of security, reliability, and integrity in its stored value payments platform. SOC 2 is a major milestone in Ansa's ongoing compliance journey to reaffirm its commitment to establishing a secure payments experience.
The SOC 2 audit confirms Ansa provides comprehensive and sustained controls of information security and privacy throughout its operations, meeting the five "trust service principles" — security, availability, processing integrity, confidentiality and privacy — pertaining to managing customer data.
"We're firmly committed to building for scale with deliberate and high-leverage practices. For us, compliance isn't and can't be an afterthought; compliance is a core component of creating a robust platform," said Sophia Goldberg, co-founder and CEO of Ansa. "To build the future-ready stored value payments platform. Security must be part of every aspect of our operations, underlining our belief that financial security is a collective responsibility, not confined to a single individual or team."
Ansa recognizes the critical importance of prioritizing compliance from its inception. The decision to prioritize and invest in compliance initiatives was a strategic move to establish a strong foundation for the future, enabling Ansa to serve large organizations at scale.
"As we continue to expand our platform, we will inevitably grow into territory that requires additional financial regulation; allocating resources towards establishing a robust and secure groundwork today will pay dividends in the future," said Ansa CTO and co-founder, JT Cho. "Our early pursuit reflects our dedication to safeguarding data security and financial information to power safe financial infrastructure that will power the payment systems of tomorrow."
Stay Ahead of the Financial Curve with Our Latest Fintech News Updates!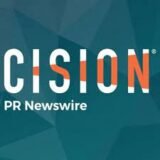 PRNewswire