KuCoin, a top 5 cryptocurrency exchange platform, is empowering the future of payment with the launch of KuCard. This groundbreaking cryptocurrency debit card seamlessly merges digital assets with traditional banking, giving users the freedom to spend their cryptocurrency anywhere that accepts regular debit cards.
Accepted at millions of locations, KuCard empowers users to utilize their cryptocurrency for everyday purchases, online shopping, or even withdraw cash at ATMs. KuCard simplifies the process of converting and spending cryptocurrency, eliminating the complexities of transactions or conversions typically associated with digital assets. It automatically converts cryptocurrency into local currency at the point of sale, ensuring users always get the best possible exchange rate.
KuCard prioritizes the safety of digital assets with advanced security features. Real-time notifications and detailed transaction records help users easily track and manage spending, providing peace of mind that their digital assets are safe and secure. Additionally, KuCard seamlessly integrates with Apple Pay and Google Pay, enabling contactless payments using a smartphone. This integration not only provides an additional layer of convenience but also enhances the security of transactions.
In this first phase of the launch, KuCard will be exclusively available to residents of the European Economic Area (EEA), while a global launch is on the roadmap. To be eligible, users need to pass identity verification using a supported EEA-issued ID card. Users can immediately start using virtual KuCard for purchases after their applications are approved, and physical KuCard is available upon ordering. KuCard currently supports USDT and EUR. In the future, it will support a wide range of cryptocurrencies, giving users the freedom to use the cryptocurrency of their choice.
KuCard will offer a range of innovative features and rewards, including a cashback program allowing users to earn cryptocurrency with every purchase made using the card. To celebrate the first phase of launch, KuCoin is offering a special Black Friday promotion including unlimited cashback and a $2250 bonus.
"The launch of KuCard represents a significant milestone for both KuCoin and the cryptocurrency industry as a whole, as the daily payment method, the crypto debit card plays a crucial role in accelerating the crypto mass adoption" said Johnny Lyu, CEO at KuCoin. "We are excited to offer users a seamless bridge between digital assets and traditional banking, empowering them to spend their cryptocurrency with ease while enjoying the benefits of a traditional debit card."
Experience the convenience of a traditional debit card with the flexibility and potential of cryptocurrency. Embrace the future of payment with KuCard. For more information about KuCard and its features, please visit https://www.kucoin.com/kucard.
Stay Ahead of the Financial Curve with Our Latest Fintech News Updates!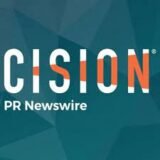 BusinessWire