PGIM, the $1.2 trillion global investment management business of Prudential Financial, Inc. , has hired Sancia Dalley as a managing director in the PGIM Office of Diversity, Equity & Inclusion (DEI). In this role, Dalley will oversee the DEI Investment Portfolio and HBCU Investment Strategy.
Together with parent company Prudential, PGIM is committed to helping to close the racial wealth gap. Industry data continues to show that women- and minority-owned asset managers still oversee less than 2% of assets under management globally.* Prudential is committed to supporting an expanded universe of asset managers, including diverse asset managers, in the alternatives space in order to achieve above-market-rate returns and to help enable wealth creation.
Similarly, historically Black colleges and universities (HBCUs) continue to have fewer resources than comparable peers in higher education institutions across multiple disciplines, including finance and investments. PGIM also provides access to critical educational resources for students in finance at select HBCUs so that they may enter the industry in a more competitive and equitable standing. Through the creation of PGIM Finance Labs, student-led investment funds and access to current market intelligence, PGIM will not only uplift students at select HBCUs, but also support the faculty and endowment professionals who drive the operational and educational sustainability of these important institutions.
As a senior leader in the firm, Dalley will partner across PGIM and Prudential's leadership and investment teams, as well as with industry partners, to advance both strategies.
Dalley comes to PGIM from Robert F. Kennedy Human Rights, the nonprofit foundation focused on economic equity and social justice led by Kerry Kennedy, daughter of the former United States Attorney General, Bobby Kennedy. Dalley served as senior vice president of investor engagement, where she grew the RFK Compass Investors Program into a platform of 400 institutional investors and asset managers with $7 trillion in assets under management, while also chairing the foundation's annual Investor Conference.
Stay Ahead of the Financial Curve with Our Latest Fintech News Updates!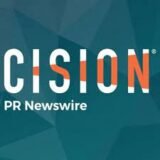 BusinessWire