Lateral Investment Management ("Lateral"), a private investment firm focused on transformational growth at owner-operated middle market businesses in North America, today announced the addition of Jeff Benjamin as an Operating Partner. Mr. Benjamin will play an active, hands-on role as part of the firm's approach to supporting profitable companies facing a transformational growth acceleration event.
Lateral provides "first institutional" growth capital ranging from $5MM to $50MM to established businesses they believe can be leaders in fundamental sectors such as manufacturing, business services and infrastructure and are at the intersection of technology and disruptive change, with an emphasis on sustainability.
"Jeff has the experience and understanding to collaborate with and help transform successful, profitable companies into disruptive market leaders," said Richard De Silva, Managing Partner at Lateral. "His track record and skillset, both in regards to operational strategy and sector expertise, are a perfect fit to meet the needs of our portfolio companies, many of whom are facing key moments in the lifecycle of their businesses. Jeff has the knowledge to guide these companies towards reaching their full potential."
Mr. Benjamin was former SVP of Sales and Client Management at Ellie Mae, a mortgage FinTech company, where he spent almost nineteen years growing the sales organization and increasing annual revenue from under $10 million to more than $1 billion. He has more than two decades of experience in mortgage technology and six years as a mortgage banker. Mr. Benjamin is experienced in value-based selling, sales engineering, cross-selling and upselling, as well as territory and channel management. He also has extensive experience in negotiating with SMB and enterprise customers. Mr. Benjamin holds a bachelor's degree from the University of Colorado Boulder.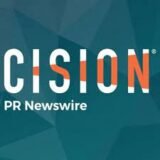 BusinessWire