Hunting Hill Digital ("HHD") launches as the digital asset management affiliate of Hunting Hill Global Capital, a leading SEC-registered investment advisor and alternative asset manager with exceptional expertise leveraging global arbitrage and dislocation opportunities across asset classes, including cryptocurrencies and digital assets.
BaseLayer Ventures, an early-stage venture capital investor, is investing with HHD to explore emerging opportunities in digital asset management.
Hunting Hill Digital ("HHD"), an innovative alternative asset manager exclusively focused on digital asset management services and strategies, has launched with an investment from BaseLayer Ventures, an early-stage venture capital firm helping entrepreneurs build businesses essential to the commercialization potential of digital assets and services. As an affiliate of Hunting Hill Global Capital ("HHGC"), HHD brings distinctive infrastructure and operational experience to the digital asset ecosystem.
HHD seeks to capitalize on the growing demand for investment managers that combine extensive experience managing complex trades and portfolios, disciplined risk management practices, and proprietary operational capabilities with a "crypto-native" understanding of the digital asset universe. HHD's growth strategy includes exploration of opportunities in tokenization and NFT asset management, which align with BaseLayer Ventures' investment mandate. The partnership with BaseLayer Ventures also provides HHD access to a vast network of industry experts and advisors, as well as operational support, strategic guidance, and access to capital markets.
"Our team has been investing in digital assets since 2016, when we first identified the pricing dislocation opportunities in the crypto ecosystem," said Adam Guren, Co-Founder of HHD. "As the market matures and demand from institutions increases, we are excited to expand our offerings to support an increasingly sophisticated investor community and explore opportunities beyond conventional investment management offerings. Our partnership with BaseLayer provides invaluable strategic guidance and support, allowing us to more effectively leverage our skills and capabilities to capitalize on emerging trends and product innovations."
"The team at Hunting Hill has the requisite experience in portfolio management, trade execution, operations, and risk management across both traditional finance and crypto markets to take advantage of the rapidly evolving opportunities across the digital asset universe," said John Paul Milciunas, Founder and Managing Director at BaseLayer Ventures. "We are excited to partner with the firm as it grows this business."
Sonny Dozier joins Guren as Co-Founder of HHD. In addition to his role with HHD, Guren remains Chief Investment Officer at HHGC.
Fintech News – The Latest News in Financial Technology.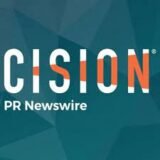 BusinessWire