Applied Surety Underwriters and SiriusPoint Ltd. have joined forces in an exclusive partnership aimed to maximize their joint impact in major markets across the world starting with North America to deliver a unique formula of underwriting expertise, capital resources, and concerted marketing in the surety sector.
The new alliance brings together Applied Surety Underwriters, based in Houston, a division of insurance leader Applied Underwriters, and SiriusPoint, a top international underwriter of specialty insurance and reinsurance, headquartered in Bermuda.
Applied Surety concentrates on corporate, not-for-profit and individual surety protection. The new partnership with SiriusPoint will provide to Applied Surety Underwriters expanded U.S. Treasury capacity; SiriusPoint will avail itself of the growth opportunities from Applied Underwriters' extensive marketing, distribution, and underwriting capabilities.
Applied Surety President Joshua Betz observed: "We are delighted with our exclusive relationship with SiriusPoint and the mutual benefits implicit in the growth opportunity we have developed. This is Applied Surety's first major partnership, and it signifies our resourcefulness and continuing success."
Patrick Charles, Head of North American Insurance at SiriusPoint, shared optimism for the potential benefits of the partnership: "Applied Surety Underwriters' talented team and business strategy complement SiriusPoint's ambition to partner with expert underwriting operations which have strong distribution in focused market niches."
Jamie Sahara, President of Applied Underwriters, noted that this latest strategic partnership is among a number of important alliances forged by Applied Underwriters' experienced leadership: "We continue to attract top talent and develop timely opportunities powered by the entrepreneurial energy in each of our practice areas and collimated by the esprit de corps throughout the whole of our organization. For us, meaningful alliances are a major strength as we continue to expand globally. Our new arrangement with SiriusPoint is an excellent example."
"Today, Applied Surety Underwriters is actively accepting new business in all of North America, writing single bonds up to $50 million and aggregate programs up to $150 million. The North American market, itself larger than the balance of the world's surety markets, has shown us that it is wide open for our newly combined, strongly competitive offerings. We are pleased with the increased submissions and the interest in the Applied Surety/SiriusPoint alliance," Mr. Sahara concluded.
Fintech News – The Latest News in Financial Technology.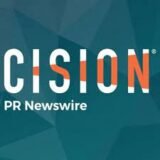 PRNewswire