Applied Underwriters announced the unveiling of United Risk and the naming of former SiriusPoint CEO and industry leader Dan Malloy to head the newly consolidated enterprise. Built up over the last three years within a single operating platform, United Risk now brings together the entirety of Applied Underwriters' multibillion-dollar MGA and MGU businesses into a single cohesive brand to spur its already remarkable growth.
Mr. Malloy has been named CEO of United Risk. Well known in insurance circles, he served most recently as Chief Executive Officer of SiriusPoint after leading Third Point Re as CEO and, before that, as Executive Vice President of AON Benfield. A Dartmouth graduate, the addition of Mr. Malloy's executive leadership culminates a string of prominent principals joining the organization including Chris Day formerly of Tokio Marine HCC, Steve McGill formerly of Validus and Joshua Betz formerly of Argo. United Risk will be headquartered on two floors in its new 50 Rockefeller Plaza offices in New York.
Jamie Sahara, President and Founder of Applied Underwriters, noted that the Company has quietly become a dominant presence in the MGA/MGU development space, stating: "The establishment of United Risk itself underlines the position we now enjoy as the fast moving 'go-to' for development and M&A in underwriting and distribution, especially given the extraordinary mapping we offer for proven entrepreneurs seeking a pathway for realizing growth and value."
Mr. Sahara added, "I've known Dan for over 20 years, and under Dan's trusted leadership we're going to gather even more momentum. But we're sure to keep management at United Risk lean and focused. There isn't going to be a lot of corporate bureaucracy—United Risk is about building MGA businesses that are efficient, strong and valuable."
Mr. Malloy expressed great optimism for the future: "United Risk is unique in that it has all the ingredients for success: an inspiring ethos, the capital and operational resources, the camaraderie of top-notch talent, and goodwill that runs deep throughout the industry. The growth potential here is, frankly, as impressive as it is exciting."
Mr. Steve Menzies, Chairman and Founder of Applied Underwriters, stated that the approach espoused by Applied for all of its businesses is acutely evident for United Risk: "We are a private company, so we're able to look at things differently. We have the winning formula of powerful, autonomous decision-making throughout our organization bound together by an ethic of hard work and achievement. United Risk has a mission to cultivate the independent growth of each of its MGAs and MGUs according to each business' own appropriate course. Our continuing and unprecedented aggregation of talent tells it all: the greater Applied Underwriters organization is here to stay as a contender."
Stay Ahead of the Financial Curve with Our Latest Fintech News Updates!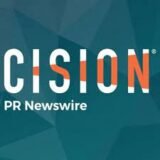 PRNewswire