Expat & Co is the leading independent underwriter of insurance for expatriates in Belgium and offers a platform of solutions to support its customers made up of universities, individuals and companies, including multinationals based in several European countries.
Through this acquisition, APRIL International strengthens its presence on the European continent in a high-potential market for expatriation and international mobility and enhances its portfolio of solutions and health products.
Already present in Brussels since 2018 with APRIL Belgium, which works closely with a network of several hundred brokers and leading insurance partners to design, distribute and manage provident solutions, APRIL Group is strengthening its position in the Benelux region.
Expat & Co's management will continue and accelerate the company's development with the ambition of offering ever more innovative solutions to its distributors and policyholders.
Expat & Co will benefit from APRIL International's recognised expertise in Europe and throughout the world and from the partnerships forged with market leaders – particularly in telemedicine and healthcare networks. Expat & Co will also draw on APRIL's technological and service base to simplify its customers' international healthcare experience.
Eric Maumy, Chairman of APRIL Group: "IPMI* is one of APRIL Group's historic markets: we offer international health insurance solutions worldwide to expatriate communities of all nationalities from our offices and management centres in America, Asia, the Middle East and Europe. We are delighted with this new acquisition in Belgium, which represents a further step forward and confirms our ambitions to become an international champion in insurance distribution".
Isabelle Moins, CEO APRIL International for Europe: "Following our recent establishments in Dubai and Germany and targeted acquisitions over the last two years in Asia, we are continuing with Expat & Co our expansion in our core business of IPMI. Belgium is a dynamic market with great potential, thanks to its rich ecosystem of European and global organisations and companies. Expat & Co is a recognised player among expatriates and students and I look forward to working with Filip Declercq and his team to continue to develop our business".
Filip Declercq, Founder of Expat & Co: "Joining the APRIL group, which has unrivalled expertise in IPMI on five continents, opens up new prospects for us. APRIL is the ideal partner for us to continue to grow in our market for the greater benefit of our distributors and policyholders around the world. It gives us the resources to meet the challenges facing the insurance sector, such as digitalisation and regulatory changes. With APRIL, we become part of a family of 2,400 people. Expat & Co is thus moving from the start-up phase to the scale-up phase in a single step".
Stay Ahead of the Financial Curve with Our Latest Fintech News Updates!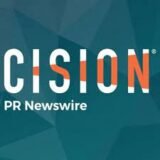 PRNewswire