JFS Wealth Advisors, a full-service wealth management firm with nine locations across the country, announced the launch of its new website. The significant digital transformation reflects the company's evolution, highlighting a suite of financial planning and advisory services for individuals and institutions.
The new website's intuitive interface underscores JFS' mission to empower individuals, businesses, and institutions to thrive financially. Clients and prospects will find a wide-ranging look at the financial journey that goes beyond the typical financial plan, retirement milestones, and investments.
For individuals, JFS rolls out elevated offerings like liquidity planning and concentrated wealth, as well as Family Wealth Services, which includes sophisticated governance, family office, trustee, and tax compliance solutions.
For businesses and institutions, the website expands on JFS' newly launched Business & Growth Transitions offering, which includes business valuation, sale maximization, and succession planning or transition support.
"At JFS, we believe in the power of financial planning to transform lives. Our new website mirrors this belief by providing a seamless platform for our clients to explore our wide range of services, insightful resources, and cutting-edge insights," said Founder, Co-Chief Executive Officer, Partner, and Wealth Advisor Robert Jazwinski.
The website's standout features include educational resources like on-demand webinars and an article library, hosted and written by JFS' highly credentialed subject-matter experts on topics like retirement, college planning and taxes.
Most importantly, the new website features JFS' team of nearly 100 professionals—including advisors, client service and tax specialists, and more—from Pennsylvania and Ohio down to Georgia and Florida, as well as virtually across the United States.
JFS Wealth Advisors invites you to explore the new website at jfswa.com. The team is excited to help more families and businesses achieve financial success through customized solutions, now with an even more accessible and informative online presence.
Stay Ahead of the Financial Curve with Our Latest Fintech News Updates!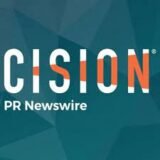 PRNewswire