Ara Partners ("Ara"), a private equity firm that specializes in industrial decarbonization investments,  announced that Kaitlin Fronczek has joined the firm as its Director of Investor Relations, based in London. Ms. Fronczek has over fifteen years of experience in private equity investor relations. She joins Ara from Apax Partners where she most recently served as Vice President responsible for capital raising and relationship management.
In this leadership role, Ms. Fronczek will focus on building and maintaining relationships with Ara's existing base of institutional investors, as well as global investor outreach.
"We feel incredibly fortunate to be able to bring someone of Kaitlin's stature to our growing team," said Troy Thacker, a Managing Partner at Ara. "We look forward to working closely with Kaitlin to strengthen and grow our investor outreach and support our valued partnerships."
"The investor relations function is a key focus for Ara as we continue to build the franchise globally," said Charles Cherington, a Managing Partner at Ara. "Kaitlin is the exact right person to lead our IR efforts and deliver the resources of the entire firm to our investors."
"The opportunity to join Ara and play a key role in supporting the firm's investors is tremendously exciting," said Ms. Fronczek. "Over the past several years, Ara has built a truly differentiated investment franchise, based on its singular focus on industrial decarbonization. I'm proud to be joining the talented and dedicated team Ara has pulled together with the shared goal of making positive and immediate impact to some of the most challenging drivers of climate change."
Ms. Fronczek spent nearly thirteen years at Apax in both New York and London where she gained experience across all aspects of institutional investor relations with her primary focus being fundraising. Previously, Ms. Fronczek also served in investor relations functions at Tailwind Capital and Lionhart.
Fintech News – The Latest News in Financial Technology.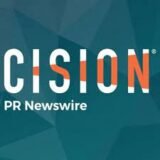 PRNewswire