Arch Reinsurance (Arch Re), a wholly owned subsidiary of Arch Capital Group Ltd., has announced that it has entered into an agreement in principle to obtain a majority stake in Precision Marketing Asia Pacific (PMAP), subject to regulatory and other approvals. PMAP is an Australian company that provides data-driven marketing solutions to banks, insurance companies, retailers and health care organizations across the Asia-Pacific region. This transaction provides both Arch Re and PMAP increased distribution scale for life and accident and health (A&H) products in the Asian market through a combined value proposition.
Maamoun Rajeh, Chairman and Chief Executive Officer of Arch Worldwide Reinsurance Group, said, "Acquiring Precision Marketing Asia Pacific aligns with our strategy of selectively pursuing diverse specialty markets where we can apply our knowledge and expertise. Precision Marketing is well known for its highly analytical approach to multichannel distribution and product design, and I believe that Arch Re will benefit from its platform as we look to increase our life and A&H presence in Japan and other Asia-Pacific markets."
Keith Lowry, CEO of Precision Marketing Asia Pacific, added, "After many years operating as a private enterprise, the Board of Precision Marketing recognise the importance of increased growth capital to accelerate scale in the business and deliver greater value to our distribution partners in Japan. This investment by Arch Capital Group Ltd. will bring necessary financial resources to take the business to the next level."
About Arch Worldwide Reinsurance Group
Arch Worldwide Reinsurance Group, a part of Arch Capital Group Ltd., provides reinsurance to its clients around the globe. With offices in North America, Bermuda, Europe and Australia, Arch Reinsurance offers specialty risk solutions through treaty and facultative property and casualty reinsurance with a disciplined underwriting approach.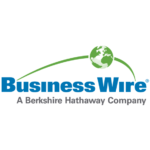 BusinessWire