Arixa Capital Advisors, LLC ("Arixa Capital" or "Arixa") announced the launch of a $100M strategic joint venture, with the ability to upsize in the future, with funds managed by Oaktree Capital Management, L.P. ("Oaktree") to originate senior secured loans backed by residential and commercial real estate.
Arixa Capital is a leading private real estate lender and investment manager, operating throughout the Western United States. The firm has established a successful track record of generating attractive risk-adjusted returns for accredited and institutional investors by providing bridge, value-add, and construction loans for single family and multifamily real estate projects.
"Arixa is known for its long-term relationships, built over the course of originating more than $3.5 billion in real estate loans," said Seth Davis, Managing Director of Arixa Capital. "With the support of Oaktree, a premier global investment manager, we will expand Arixa's capacity to meet the needs of professional real estate investors and developers who continue to generate attractive investment opportunities and require reliable access to capital for their success."
"As an experienced capital provider in this space, we are thrilled to partner with Arixa Capital and support the expansion of its vertically integrated lending program," said Jason Keller, Managing Director and Assistant Portfolio Manager of Oaktree's Real Estate Group. "We are impressed with both Arixa's historical track record of loan performance and the strategic planning that is driving the company's future growth."
The joint venture is designed to provide bridge, renovation, and construction loans across residential and small balance commercial real estate projects. The partnership will focus on urban infill markets, targeting opportunities in California, Arizona, and other Western U.S. markets.
"We are excited to partner with Oaktree and owe this opportunity to the talented real estate investors and developers who partner with us, year after year," said Greg Hebner, Managing Director of Arixa Capital. "As an independent lender, we have a personal stake in the success of our borrowers. In partnering with them over the past 13+ years, we know what it takes to build their vision: quick decisions, customized solutions, and exceptional service. This new joint venture provides us with significant additional capacity to continue supporting our clients' financing needs."
Fintech News – The Latest News in Financial Technology.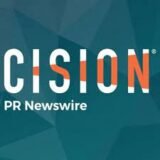 PRNewswire