Palmer Square is excited to announce the hiring of Andy Wedderburn-Maxwell as a Managing Director based in New York. Given his depth of experience in investment banking and capital markets, Andy is focused on further enhancing the firm's banking relationships with a particular focus on private credit and our Business Development Company ("BDC") platform. In addition, Andy will work with our business development team on capital raising as the firm continues to grow and deepen its client roster.
According to Christopher D. Long, Founder, CEO and Chairman of Palmer Square Capital Management, "We are thrilled to welcome Andy to our firm. Not only does he bring a deep banking background which is invaluable, he also adds additional relationships which can benefit from Palmer Square's products and solutions."
Most recently, Andy was a Managing Director leading Wells Fargo's FIG Equity Capital Markets group, where he was instrumental in many of the most recent BDC IPOs and follow-on equity raises. Andy began his 15+ year career on Wall Street at Lehman Brothers and was previously a Director on Citigroup's Equity Capital Markets team.
Andy added "Palmer Square is an industry leader in credit alternatives with a world-class team. We are highly focused on continuing to diversify our investor base and partnering with the world's leading institutions across our credit strategies. As private credit and BDCs play an increasingly valuable role in the current financing environment, I am looking forward to growing our platform, delivering best-in-class solutions for our clients."
Fintech News – The Latest News in Financial Technology.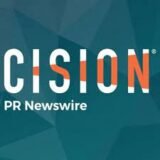 PRNewswire