Clear Street ("Clear Street", "the Company"), a New York-based independent prime broker, announced that it has hired a team of experienced investment bankers who will build an investment banking and advisory offering. The business will provide strategic advisory, transaction, and creative capital solutions to emerging growth companies upon regulatory approval.
"The investment banking business will further establish Clear Street as an emerging leader in the capital markets space and is another area where we're excited to add value as a trusted partner," said Andy Volz, Chief Operating Officer and Head of Sales, Clear Street Group. "As we continue to build out our suite of services to meet our clients' needs, we remain focused on our mission to become a single-source platform that serves a variety of investor types, across multiple asset classes, on a global scale."
The four senior hires will focus on building an investment banking practice that offers traditional and alternative capital markets services. The team will include the following industry experts:
John D'Agostini – Co-Head of Investment Banking
D'Agostini joins Clear Street after more than 12 years as a Managing Director, Investment Banking at JonesTrading and started his career in equity sales and trading at Cantor Fitzgerald.
Nicholas Hemmerly – Co-Head of Investment Banking
Hemmerly has nearly two decades of experience. Prior to Clear Street, he was Senior Managing Director, Head of Investment Banking at Bridgeway Capital Partners and held senior positions at JP Morgan, PwC, Jefferies, JMP Securities, and more.
Ryan J. Gerety – Managing Director, Investment Banking
Gerety comes to Clear Street from JonesTrading, where he most recently served as Managing Director, Equity Capital Markets. He began his 11-year tenure at JonesTrading in equity sales and trading before moving to the equity capital markets team.
Wes Heffernan – Executive Director, Investment Banking
Heffernan joins the team from EF Hutton, where he was a Senior Vice President, Investment Banking. He also served as an analyst at Guggenheim Partners and Maxim Group.
"We're thrilled to build a next-generation investment bank focused on establishing long-term partnerships and propelling growth using the momentum from Clear Street's expanding platform," said John D'Agostini, Co-Head of Investment Banking. "We look forward to leveraging Clear Street's technology to provide exceptional service and create transformative opportunities for growth companies."
The four investment banking hires will report to Andy Volz, who oversees Clear Street's business development and sales channels, as well as new business initiatives across the organization. Andy joined Clear Street after almost 20 years in sales and trading, most recently as COO of JonesTrading. Since his start in 2021, Volz has expanded Clear Street's capabilities in sales and trading, capital introduction, and repo.
Clear Street recently announced the completion of the second tranche of its $435 million Series B capital raise, which values the Company at $2.0 billion. The funding supports Clear Street's plans to expand its reach across new markets and asset classes, accelerate future product offerings, increase availability to all market participants, and offer solutions for clients looking to migrate to a single-source platform.
Fintech News – The Latest News in Financial Technology.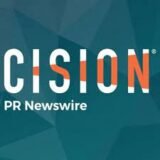 BusinessWire