Arteria AI, the market-leading applied AI company building modern documentation infrastructure for institutional finance, announced its oversubscribed $30 million Series B financing round led by GGV Capital U.S., with participation from all existing major investors, including Illuminate Financial, Information Venture Partners, BDC Capital and Citi. The round brings the company's total funding to $50 million to date.
Arteria has been trusted by a multitude of premier financial institutions (including a number of global Tier 1 banks) to help them harness the power of AI to improve operational efficiency and enhance client experience. Documentation holds the key to capital markets transactions. Arteria's AI-enabled software brings documentation to the digital age at an enterprise scale and unlocks speed and efficiency in areas like trading, lending and asset management, among others. Since launching in 2020, Arteria has experienced unprecedented momentum fueled by growing demand from banks, tripling its recurring revenue in the past year.
Shelby Austin, CEO and Co-Founder of Arteria AI, said, "We are thrilled to partner with GGV U.S. on our mission to address the documentation challenges in financial services. This milestone is proof positive that we are driving real and recognizable value throughout our customers."
"Automation has come in waves to large financial institutions, but little has been done to effectively target documentation. It's not just about cost and inefficiency – there are troves of valuable data that are just sitting idle," said Jeff Richards, Managing Partner of GGV Capital U.S. "Arteria has built a powerful platform that is used across the leading financial services enterprises. We're delighted to lead Arteria's Series B and support the team's vision to transform documentation in Financial Services."
Chelcie Taylor, Investor at GGV Capital U.S., said: "We were immediately drawn to Shelby's ability to communicate the scale—and opportunity—of the unstructured data problem. Her deep expertise and ability to attract incredible talent and drive growth, gave us confidence that Arteria could usher in a new AI-driven paradigm for how the modern financial institution engages with documentation."
Citi backed Arteria through its strategic investments program by the Spread Products Investment Technologies (SPRINT) team, a group which invests in and incubates innovative, strategically relevant technology companies providing next-generation solutions to the financial markets. "We thrive on modernizing our franchise and delivering better services to our clients through digital innovation and partnership with industry-leading software providers such as Arteria AI," said Mickey Bhatia, Head of Global Spread Products at Citi.
"Documentation is at the center of client experience, and there is significant value in getting it right," said Fernando Dammert, COO of Financial Institutions Sales and Solutions at Citi. "Arteria AI enables us to collaborate more efficiently across functions and drive value for our clients."
Arteria will use the funds to further accelerate go-to-market activities and continue to develop its market-leading artificial intelligence technology in financial services.
The Arteria AI Platform
The Arteria AI platform removes the need for legacy manual processes by structuring data at the onset of the documentation lifecycle. The platform then surfaces data and insights through intelligent workflow tools to speed up decision-making processes for all stakeholders with a highly intuitive front-end.
Built by subject matter experts, data scientists and technologists, the AI platform forms the documentation layer for banking processes and enables the real-time flow of data and analytics. By connecting documentation processes to the automation lifecycle, Arteria enables true straight-through-processing in core business activities across the enterprise.
Stay Ahead of the Financial Curve with Our Latest Fintech News Updates!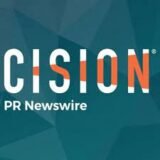 BusinessWire