Zip, the world's only intake-to-pay platform, announced its platform was chosen the Most Innovative Fintech Solution by the 2023 Tech Ascension Awards. The Tech Ascension Awards evaluate the top innovations in financial technology, judging applicants based on technology innovation, market research and competitive differentiators. Class-leading vendors recognized by the Tech Ascension Awards deliver technology that solves critical industry challenges and produces valuable business outcomes for customers.
"Our intake-to-pay solution is a revolutionary approach to procurement, and we're thrilled the Tech Ascension awards recognize its innovation. Zip not only improves efficiency across every business function but contributes to a new, highly improved employee experience by solving first for employee adoption of spend controls," said Rujul Zaparde, co-founder and CEO of Zip. "We're on a mission to continue setting the gold standard for procurement. Zip is the only platform that seamlessly streamlines procurement processes from intake all the way through to payments."
The Tech Ascension Awards applicants are judged based on technology innovation and uniqueness, market research (analyst reports, media coverage, customer case studies), hard performance stats and competitive differentiators. The awards acknowledge leaders in enterprise and consumer technology. Two panels of enterprise and consumer industry experts judged submissions based on factual company descriptions accompanied by relevant statistics and data points as well as distinctiveness in the marketplace.
"As AI, cloud and interoperability serve as the new driving forces shaping the financial landscape, we're honored to recognize these leaders in innovation," said David Campbell, CEO, Tech Ascension Awards. "We look forward to continuing to recognize companies that hold the power to transform the financial landscape for the better, driving advancements that improve accessibility, security and simplified experiences for users."
Zip delivers the industry-leading intake solution for enterprises through intake-to-pay. The company's platform modernizes procurement workflows with a single front-door for employee purchases. Zip provides enhanced spend visibility, integrations into a company's existing tech stack and new AI capabilities to accelerate workflows and identify savings.
Stay Ahead of the Financial Curve with Our Latest Fintech News Updates!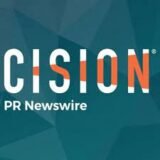 BusinessWire