Astra, a leading provider of infrastructure for faster payments, announced a partnership with Alloy, the identity risk management company, to streamline the onboarding process for existing Alloy customers to leverage Astra's advanced transfer technology in their applications
"Astra and Alloy both aim to make the business of building fintech products and integrating faster, secure payments easier. By working together, we can improve the overall developer experience and elp enterprises accelerate their time to market," said Gil Akos, CEO and co-founder of Astra. "With Alloy's identity risk solutions, businesses can confidently onboard verified customers. Paired with Astra's best-in-class payment technology, more product owners and consumers can leverage accelerated settlement of funds."
Debit transfers are a convenient and secure way for businesses to send money to their customers. Yet, many organizations face overwhelming and unnecessary complexities in successfully facilitating them. With Astra's platform, businesses can effortlessly create and send debit transfers to their customers' bank accounts. Astra also offers a variety of features that make it simple for businesses to manage the lifecycle of payments, including a dashboard where they can track payment status and monitor transfer activity.
"We're thrilled to partner with Astra to help businesses offer faster payments," said Brian Bender, VP of Strategic Alliances at Alloy. "Alloy's identity risk management platform will help businesses quickly and safely onboard genuine customers and start offering debit transfers, without taking on additional risk."
As a result of this partnership, more businesses can now offer debit transfers and Visa Direct payments, improving customer experience and the growth of their business by freeing up critical developer time and resources.
Fintech News – The Latest News in Financial Technology.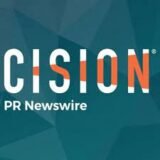 BusinessWire