Netevia, a leading financial technology company transforming the way businesses can accept payments and manage their funds, is thrilled to announce a series of ground-breaking features to its banking services program. These enhancements cater to the ever-evolving needs of our clients and Independent Sales Organizations (ISOs), heralding a new banking era.
"We strive to offer unparalleled efficiency and control to our clients and ISOs," stated Benoit Boisset, Chief Operational Officer at Netevia. "The introduction of these dynamic features, particularly the unprecedented launch of our web version of Netevia Banking, further solidifies our commitment to this goal."
This comprehensive upgrade features:
**Free Account-to-Account Transfers** Clients can now manage funds with account-to-account transfers within the Netevia banking customer network. As part of our commitment to superior service, we're offering this feature for free until the end of 2023.
**Secure QuickBooks Integration** Netevia now offers a secure link between our banking platform and QuickBooks via Plaid. This simplifies financial data management for accountants, ensuring efficient, error-free operations.
**Enhanced access for ISOs** to board, view, and manage banking clients and reports and residuals directly from our cutting-edge CRM, Netevia HQ.
**The launch of our web interface** of Netevia Banking, breaking barriers and redefining accessibility and convenience.
**An innovative rewards-earning system** that allows clients to earn and redeem rewards for their transactions, adding additional value to their banking experience.
**Instant Commission Deposits for Sales Partners** Pioneering a new level of convenience, Netevia Banking now enables all sales partners in the payment industry to deposit agent commissions instantly. This feature streamlines the payment process, ensuring immediate, efficient transactions and fostering a more productive payment ecosystem.
"The web interface of our banking platform is a pivotal component of our upgrade," highlighted Boisset. "As an industry-first, this innovative platform ensures our clients, including these robust features in our banking services program further disrupts traditional banking and resonates with our commitment to driving growth, efficiency, and rewarding experiences."
Fintech News – The Latest News in Financial Technology.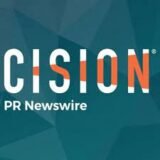 PRNewswire