Astra, a leading infrastructure provider for faster payments, extended its partnership with Plaid, a data network powering the digital financial ecosystem, to provide a unified solution for securely embedding instant transfers into fintech products.
"All consumer experiences are trending towards faster, on-demand funds availability across deposits and withdrawals, but faster settlement comes with increased risk. By combining the powerful technology of Plaid Identity Verification with Astra's flexible APIs for real-time payments, developers can now easily make that user experience a reality with built-in, best-in-class security," said Gil Akos, Astra CEO.
Plaid enables fast and secure identity verification experiences, allowing businesses to verify trusted customers while assessing risk to prevent fraud in seconds. Plaid Identity Verification provides industry-leading global coverage, as well as a robust anti-fraud engine that helps consumers access financial services quickly and safely. With Plaid, developers gain one configurable solution to verify identity globally against authoritative data sources, authenticate ID documents, confirm liveness, and assess risk, including signals such as behavioral biometrics, device, network, and synthetic identity risk to name a few. Today, Plaid Identity Verification powers over hundreds of businesses in the digital finance, property management, and investment spaces.
Astra's payment APIs provide industry-leading performance for successfully and securely processed transfer volume (99.9964%) and loss rates for returns and chargebacks (currently less than $37 per $1,000,000 processed). Astra simplifies the process of creating and sending debit transfers, making it easy for businesses to manage the lifecycle of payments. The platform is PCI-compliant and it scales efficiently for product, compliance, and operations teams, making it a convenient solution for enterprises across industries.
Astra currently leverages Plaid's payment authorization APIs (Auth, Balance, Identity) to facilitate bank-based payments. The addition of Plaid Identity Verification provides a complete solution for identity verification, payment authorization, and payment processing.
"By pairing Plaid Identify Verification with the payments technology offered by Astra, our joint customers will be able to onboard users and spin up real-time transfers in the same session," said Tamara Romanek, Head of Partnerships at Plaid. "We are excited to extend our long-standing partnership with Astra and bring this combined offering to customers."
Money moving instantly is the new default – anything slower seems outdated. But for developers, the movement from older payment rails to newer, faster ones can be a protracted and complicated process. Combining the technology of Plaid Identity Verification with Astra's payment capabilities will transform user experiences in applications where faster time-to-money is critical and, because developers do not have to build the entire product stack from Identity to Payments, this partnership will accelerate the timeline for bringing new products to market.
Fintech News – The Latest News in Financial Technology.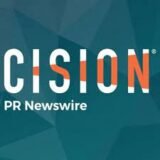 BusinessWire