YouHodler, a Swiss-based Web3 platform providing innovative fintech solutions that bridge fiat and crypto financial services, is thrilled to announce the latest integration of TradingView's advanced charts into MultiHODL, the company's signature product for crypto trading. Starting today, MultiHODL provides its global users with an upgraded trading experience, powered by TradingView's industry-leading market analysis and visualization capabilities.
The addition of TradingView charts to the MultiHODL interface is another milestone that underscores YouHodler's dedication to building user-friendly crypto trading services through industry partnerships and ongoing product innovation. Key features and benefits of this update include:
Real-Time Access to Visualized Trading Data: The seamless integration of TradingView charts enables a smooth and intuitive trading experience with data-powered insights located right within the trading interface. Adding to MultiHODL's versatile trading capabilities, the advanced charts will support both new and seasoned crypto traders to navigate the crypto market with confidence and ease.
Elevated Crypto Trading Experience for All: The integration is another user-centric approach inspired by YouHodler's ongoing user survey, to optimizing the platform for users' everyday crypto trading and portfolio management needs. With the inclusion of TradingView charts, MultiHODL becomes a one-stop hub for investors of all knowledge and risk tolerance levels to conduct research and trading.
Informed Decision Making without Added Costs: TradingView's charting services are used by over 50 million investors worldwide. YouHodler's partnership with the leading market data platform unlocks access to many of TradingView's advanced features within the MultiHODL interface, enabling informed decision-making powered by timely, accurate and visualized data without add-on costs.
"Market analysis lies in the core of successful trading," said Ilya Volkov, CEO and Co-Founder of YouHodler. "This integration and our partnership with TradingView reflect our commitment to enhancing the trading experience for all our users, regardless of how seasoned they are. By adding advanced charting tools directly into MultiHODL, we empower the YouHodler community to make faster, better-informed decisions and execute successful trading strategies."
Fintech News – The Latest News in Financial Technology.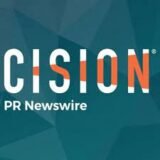 PRNewswire