FullCircl, the Customer Lifecycle Intelligence (CLI) platform that helps financially regulated businesses do better business, faster, announced its latest product release.  With B2B financial institutions operating in an incredibly fast-paced, complex, and rapidly evolving environment, FullCircl's latest enhancements are aimed at delivering new capabilities to risk professionals that improve time to revenue, whilst efficiently safeguarding against potential threats.
New features include:
ComplyAdvantage PEPs and sanctions API integration – effective screening and monitoring of individuals and entities against global watchlists.
Experian Delphi Score upgrade – latest credit scoring advancements for more accurate lending decisions.
Experian Credit data API integration – seamlessly pull real time credit check data into systems, applications, and workflows.
Improved customer monitoring – new credit and risk-based triggers for proactive identification and mitigation of potential risks.
"Time to revenue is an increasingly key metric for financial institutions," said Justin Fitzpatrick, Co-Founder and COO of FullCircl. "Our latest enhancements are designed to eliminate many of the challenges so detrimental to the speed and efficiency of customer acquisition and onboarding processes, enabling our customers to improve compliance and risk mitigation, and enjoy greater levels of competitive differentiation, efficiency, and revenue growth.
Fintech News – The Latest News in Financial Technology.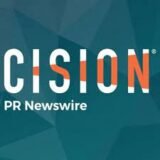 PRNewswire